The Roslindale Day Parade Committee expresses our deep gratitude to Mayor Thomas M. Menino for his dedicated support of our parade for over 30 years. Click here for a photo tribute.
The 39th Annual Roslindale Day Parade will step off at 1:00 p.m. on Sunday, October 5th, from Washington and South Streets in Roslindale Village. This year's theme is "Honoring Our Fallen Local Heroes: Lt. Edward J. Walsh, Jr. and Firefighter Michael R. Kennedy. Parade participants should plan their arrival in the assembly area no later than 11:30 a.m. Units arriving late will be moved to the end of the parade.
The Parade will take place regardless of weather conditions. There is no rain date.
The Roslindale Day Parade occurs on the first or second Sunday of October every year (this year the date is Sunday, October 5th, 2014) and has been a neighborhood tradition for over thirty years. The annual event showcases the diversity and beauty of our neighborhood and its residents. It's funded in part by grants from the City of Boston's office of Arts, Tourism and Special Events, as well as through financial contributions of the local business community and the fundraising efforts of the non-profit Roslindale Day Parade Committee.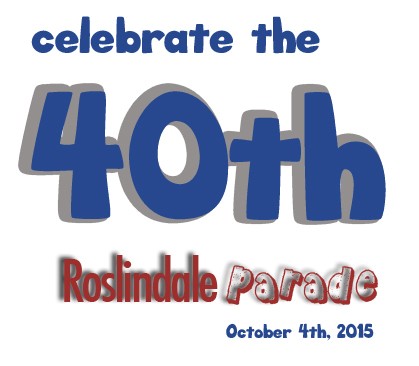 The countdown is on! Mark your calendar for NEXT year's big 40th Anniversary Parade on Sunday, October 4th, 2015

.
2013 Parade Photos